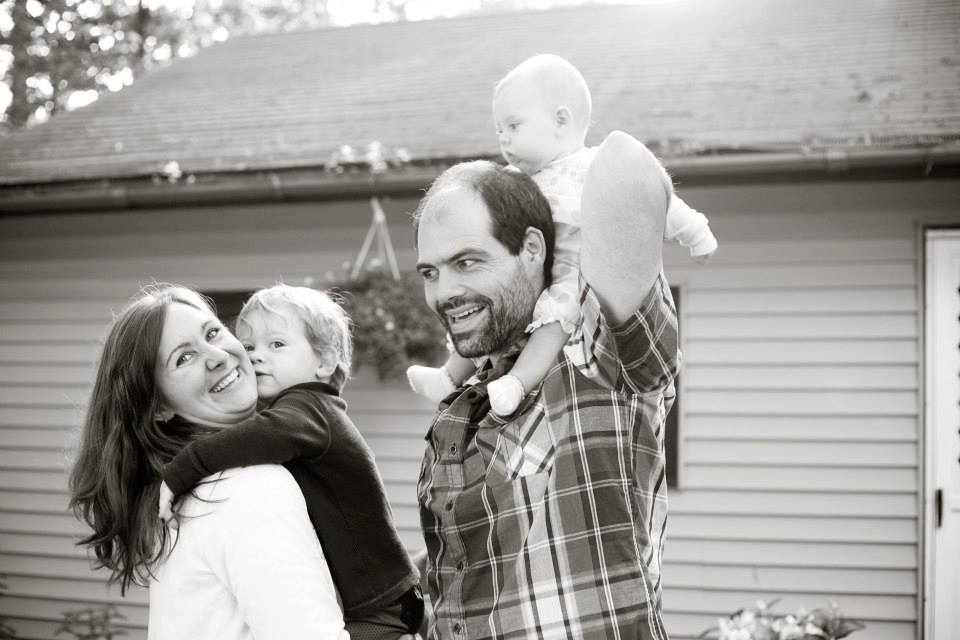 So you want to know something about me?  I get overwhelmed when I try to think about how to summarize myself.  Do I talk about my kids?  My hobbies?  My fun personality? 😉
Recently, I was in a group setting where we were told to share facts about ourselves based on the color of the M&Ms we had scooped up.  I had three blue ones, which were supposed to be three facts about me.  I think I said this: I'm married to David, who is fabulous, and we have two babies: Judah is almost 2 (as of September 2013) and Sarala is 6 months.  Then I moved on to my brown M&Ms, which were supposed to be about my family.  Huh.  I already covered that when I was talking about myself.  Which made me realize: at this stage of my life, with less than 5 years of marriage and 2 small children, that is my reality.  There are days when I feel like the "me" I was in college and my twenties has all but slipped into a murky diaper abyss.  And that might be a good thing!  But then, I know those place in me still exist, they just don't get as much say right now.
So, yes!  I am married to David, who is indeed fabulous.  He is in residency as I write this, which I explain better somewhere else.  But that means we are chronically tired and missing each other.  We have two of the very best kids in the entire world, and we're pretty happy about it!  Judah came first, and has taught us everything we needed to know about looking before you leap, Disney's Cars, and laughing when everyone else does (even if you don't know why).  These are all things he enjoys on a daily basis.  Sarala joined us next, and she is like a human doll.  Tonight she giggled every time I tipped her head back (I'm not kidding).  She has bright eyes, a huge smile, and needs to get back to sleeping through the night! (Please!)
And then the rest of me, or at least the things I am thinking of when I think of what's inside of me that isn't drawn out by anything already mentioned: I love to write (clearly), mostly because I want to understand what's inside my head, and this is how I find out.  Sometimes even I am surprised by what word comes next in the sentence I'm typing.  It's weird.  I'm a photographer, although I take more pictures with my phone lately than my dSLR (mostly because it's where I can grab it when someone small is doing something cute).  I love to bake, love every recipe the Pioneer Woman has ever shared, love being with friends, love being understood, love Jesus.  I'm still figuring out how that last one looks.  I mean, relationships are complicated, and it's a relationship.  But I know my life is a completely different shape just because of that one.
So that's me, sort of.  And who are you?